Alava International is an American affiliate of Grupo Álava, an enterprise with over 45 years of experience in the European market. In 2014, Alava International launched an office in Dallas, Texas. Our goal is to deploy our expertise to the US market.  We have a deep understanding of the latest applications in the main industrial sectors and an extensive technology portfolio to benefits our clients.  We are a remarkably experienced Company, utilizing diagnostic services and integrating technologies to provide a comprehensive single-source solution. Since the beginning, Alava International has been an innovative, constantly growing company because of its steadfast commitment to diversify its portfolio and create an unique business model.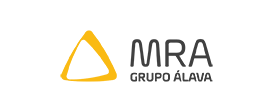 A company that specialises in the distribution of high-tech products and systems. It works in the following business areas: sensors, data-acquisition and calibration, testing, security, communications, photonics and imaging, nanotechnology, and environmental, marine and terrestrial technologies. We provide value-added services such as technical advice, integration, configuration, commissioning, training, support and post-sales service.
Headquartered in Portugal, it distributes technologically advanced products and systems. MRA works in the same business areas and offers the same services as Grupo Álava in Portugal.
A engineering company that is specialised in instrumentation for the protection, supervision and predictive diagnostics of industrial plant. Pioneers in Cloud Monitoring using the Preconcerto platform and technologies to facilitate remote predictive diagnostics.
A company that joined Grupo Álava in 2014 to strengthen our presence in civil engineering and infrastructure, it carries out geotechnical and infrastructure surveying (tunnels, bridges, dams, roads, etc.) and structural analysis, by means of all kinds of tests and trials and quality control of hydraulic infrastructure.
ThingsO2 is the IIoT solution that provides a full monitoring of your assets, delivering applications that allow an integral understanding of your machinery and your business.